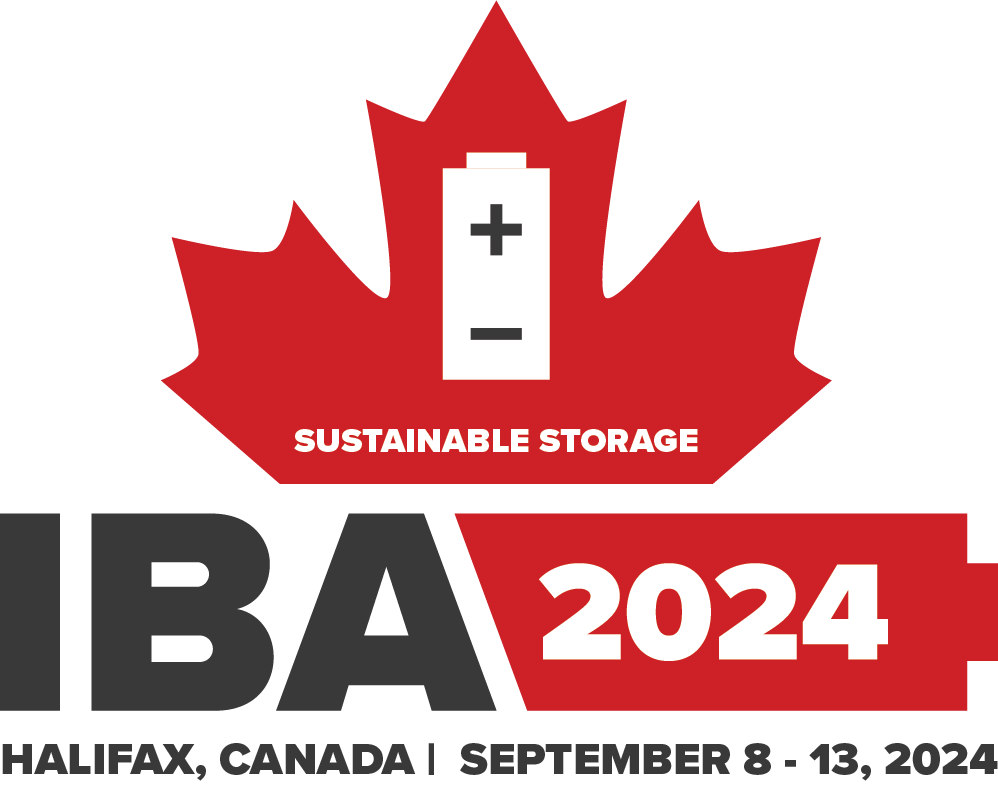 INTERNATIONAL BATTERY MATERIALS ASSOCIATION
Halifax, Nova Scotia, Canada
Welcome to the International Battery Materials Association Conference
Welcome from the Organizers
On behalf of the Organizing Committee, we would like to invite you and your organization to join us at the next annual conference of the International Battery Materials Association (from September 8 to 13 2024) in Halifax.
Nova Scotia has a growing battery technology cluster comprised of academic researchers at Dalhousie University and innovative industry players that are actively involved in the development of advanced battery technology The 2024 IBA conference in Halifax, NS, will be an ideal opportunity to link your organization with world wide renowned battery researchers in a new center for battery R&D and discuss exciting ideas in fundamental battery materials research and practical applications.
Halifax being only a short flight from the United States and Europe, will offer a stimulating location for the 2024 IBA meeting blending fundamental academic research with a vibrant battery industrial sector Sponsors of the 2024 IBA conference will be given the opportunity to network with representatives of Nova Scotia's innovative battery companies, e g Tesla, Novonix Zen Electric and Salient Energy, and hear their perspective on the future of battery R&D, the electric vehicle industry and the energy storage sector. Young talents from Physics, Chemistry and Engineering at Dalhousie University are eager to participate in scientific discussions, poster sessions and social events. Contributions from major innovators in the battery space including Prof Jeff Dahn and representative from Tesla are expected.
We hope that this meeting will be a stimulating experience for our sponsors and our colleagues with an excellent scientific program, great weather, beautiful coast lines and delicious maritime cuisine Join us at IBA 2024 in Halifax!
Michael Metzger and Chongyin Yang,
Conference Co-chairs
The historic 4 Diamond Westin Nova Scotian – Halifax's premier conference location is ideally located close to all amenities in Halifax's exciting Seaport District, overlooking the Harbor This Marriott hotel offers 310 newly renovated
guest rooms, 23 000 square feet of modern meeting space, and full service amenities Other services include The Westin Workout facility and an indoor heated saltwater pool.
The Atlantic Ballroom offers theater style seating for 300 delegates with a large projector and an elevated podium for speakers The Commonwealth Ballroom will be used for plated lunches at round tables with multiple buffet options, beverages, and full table service There will be coffee breaks 2 x per day) and exhibitions 15 booths plus tabletops) in the Mezzanine area of the Commonwealth Ballroom Poster sessions with canapés and drinks will be held in the Commonwealth Ballroom as well to facilitate interaction with exhibitors.
Halifax looks forward to welcoming delegates to the next IBA meeting from September 8 to 13 2024. As the largest city in Atlantic Canada and capital of the province of Nova Scotia, Halifax has one of the highest conference attendance
rates in Canada.
Halifax Stanfield International Airport is Atlantic Canada's center for domestic, regional and international flight service "Show Your Badge" is our conference delegate appreciation program. Simply show your badge at participating local businesses and earn special offers.
The Award Banquet at Pier 21 will highlight Halifax's history as an immigration
port with the Canadian Museum of Immigration, "Canada's Ellis Island".
Whether you're looking for outdoor adventures, beautiful scenery, fresh seafood, local cuisine and wine, an urban experience or something off the beaten path, Halifax has it all!